SALES AGENTS
TRM is a national company, and we have you covered with TRM sales agents across Canada.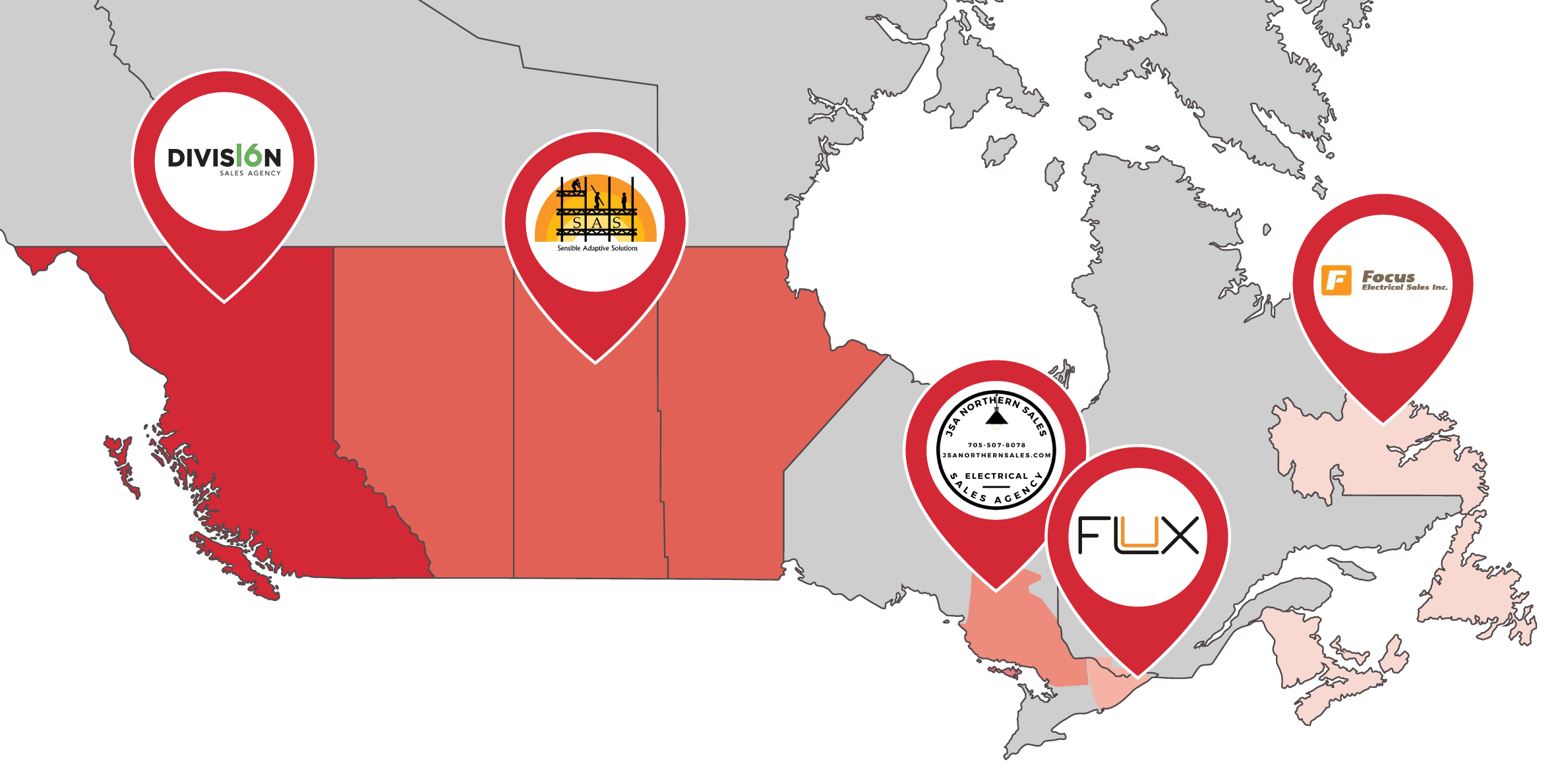 British Columbia
Division 16 sales Agency
www.div16.ca

Division 16 is a Manufacturer Agent, with over 18 years of experience in the industry in BC. Representing a prestigious selection of high-quality manufacturers of both lighting and electrical products for use in the commercial industrial and residential markets.

Alberta, Saskatchewan & Manitoba
Sensible Adaptive Solutions
www.sensibleadaptive.com

Sensible Adaptive Solutions represents manufacturers in the sales and coordination of products within the Electrical, Data, Security and Mechanical industries. They service those four market segments across Western Canada with a mission to supply exceptional service to Wholesalers, Contractors and Engineering firms.

Northern Ontario
JSA Northern Sales
www.jsanorthernsales.com

JSA Northern Sales is an electrical sales agency, local to North Ontario that provides great service and technical support. Their sales team are your experts for your Electrical, Industrial and Safety products from Barrie, to as far North as Thunder Bay.

Eastern Ontario
Flux Lighting
www.fluxlighting.ca

For over 20 years, Flux has been committed to delivering innovative lighting, motorized shades, and controls solutions while building a solid reputation for expertise and professionalism that are second to none. They offer diverse lighting solutions to fulfill design requirements for any type of application from commercial to residential, both interior and exterior.
Flux works to ensure proper application, installation and use of the products they recommend. From lighting specifier to end user, our mission is to achieve an ultimate lighting environment that meets technical requirements and satisfies human needs.

New Brunswick, Nova Scotia, PEI & Newfoundland
Focus Electrical Sales
www.focuselectrical.com

Focus Electrical Sales Inc. provides services in lighting and electrical for Atlantic Canada from three strategic sales offices for coverage of the New Brunswick, Nova Scotia, Prince Edward Island and Newfoundland & Labrador marketplaces.